In a variety of colors and sizes ranging between 10mm and 32mm, Rubber Future manufactures quality recycled rubber mulch for use in landscaping around shrubs, walkways, as well as a landscape paver system for the manufacture of pavers for walkways, garden patios, and driveways. It is also available as a chip and can be laid loose or bonded, offering a highly practical and longer-lasting alternative to organic bark or woodchip.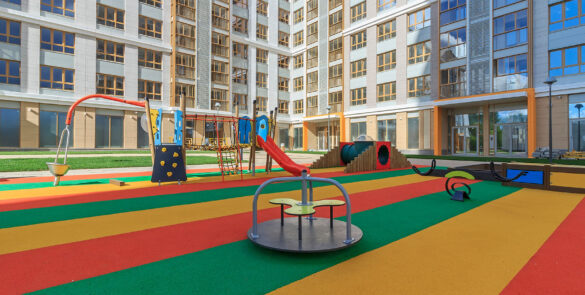 Rubber mulch helps enhance playground and play area safety for children of all ages with its advanced shock absorption ability, reduces maintenance costs, and comes in 5 colors to fit your playground style.
Can be used in private gardens, parks and playgrounds for decorative purposes, both outdoor and indoor. Compared to wood mulch, stone and other landscape groundcover materials, it is more durable, cost-effective, maintenance free, and eco-friendly.
TRAINING COURSE RUBBER MULCH
Rubber mulch is the training surface you can rely on when it's time to practice. Crumb rubber mulch is used in the flooring of athletic areas as the safest and strongest flooring material, so that no harm or injury is caused to the athletes.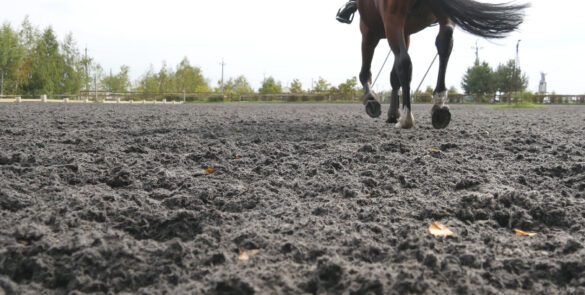 RUBBER FUTURE RUBBER MULCH
Rubber mulch, combined with sand, provides maximum traction and shock to horse arenas. Minimizes accidents. Minimizes dirt and dust in outdoor and indoor arenas.
Absorption decreases pressure on horses. Lowers maintenance. Environmentally-friendly.